Spools & Components
---
Stock and custom plugs, ends and cores, available in a wide range of materials, sizes and surface textures, designed to provide a strong fit and superior grip. Fast, easy, and economical, and manufactured to exact specifications.
Plastic and metal Spool Plugs in sizes through 12″ diameter

Available self-locking, anti-spin lugs, and center and drive holes

Chipboard, hardboard, cardboard, plywood, particleboard and plastic Spool Ends and Cores

Custom machined bolt & hand holes, barrel grooves, slots and other arrangements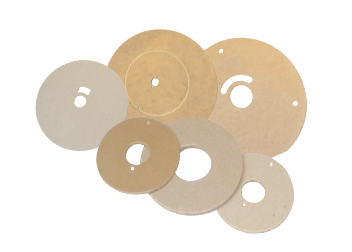 Spool Ends
Chipboard, hardboard, plywood and corrugated plastic
Standard sizes and configurations in stock
Custom sizes and configurations are readily available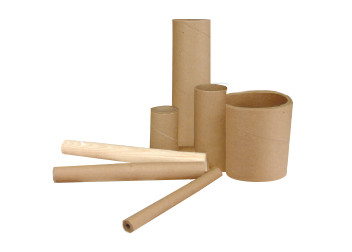 Spool Cores
Various O.D.s available
Standard or custom lengths
Choice of wall thickness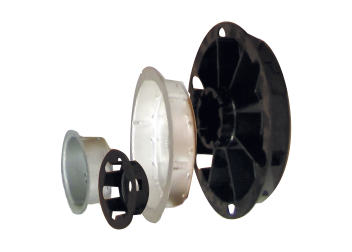 Anchor Spool Plugs
Plastic, heavy-duty steel, and tin models
Sizes up through 12" diameter
Self-locking designs secure plugs to core
Anti-spin lugs prevent slippage during chucking in high-torque applications
Various center and drive holes available
Browse Spools & Components from our Online Catalog
View our in-stock products below. Select the item for additional details. If you do not see what you need, contact us and we can assist you.
---
Need a Custom Design? We Can Help.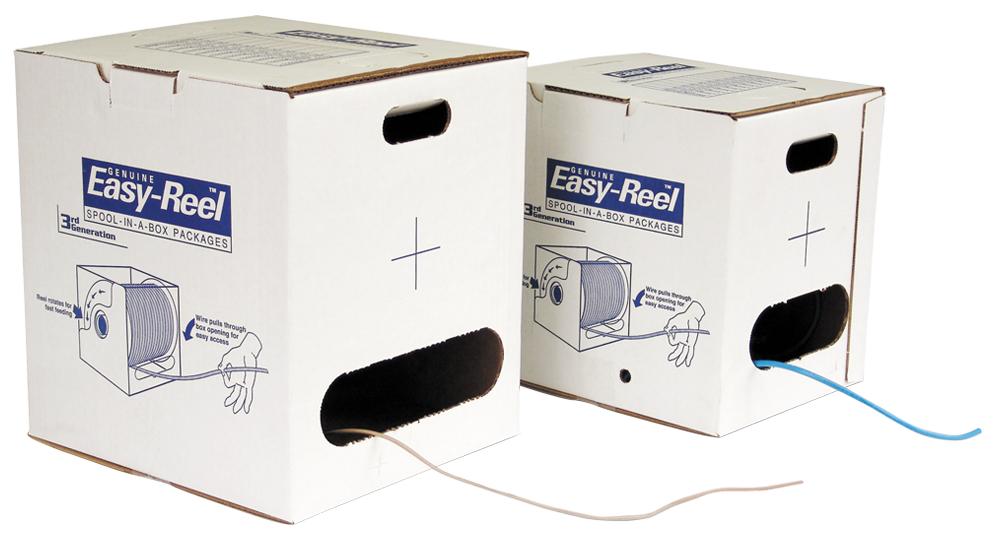 Easy-Reel™ Cable & Wire Packaging System
---
Easy-Reel is the preferred packaging solution. It's the proven system for simple, tangle-free cable dispensing right out of the box.

An Easy-Reel package always dispenses cable or wire without tangling or coiling. No more expensive winding equipment or special spool stands. It makes cable installation so easy — contractors go out of their way to purchase product sold with Easy-Reel packaging.
Custom Manufacturing Services
---
After more than 85 years in the business, we understand that a one-size-fits-all solution doesn't work for everyone. With in-house expert design and engineering services, Badger Plug will create the custom product protection solutions you need.
Custom Wood Manufacturing

Metal Stamping

Plastic Injection Molding

Design & Engineering
Going Green Has Never Been So Easy & Convenient
---
Badger Plug will recycle and pay for bulk quantities of certain types of roll suspension components – saving warehouse space, disposal costs and the planet.
Plastic & Steel Clips & Channels

Plastic & Fiber Sleeve Plugs

Wood & Plastic Endboards

Film Pallets & Skids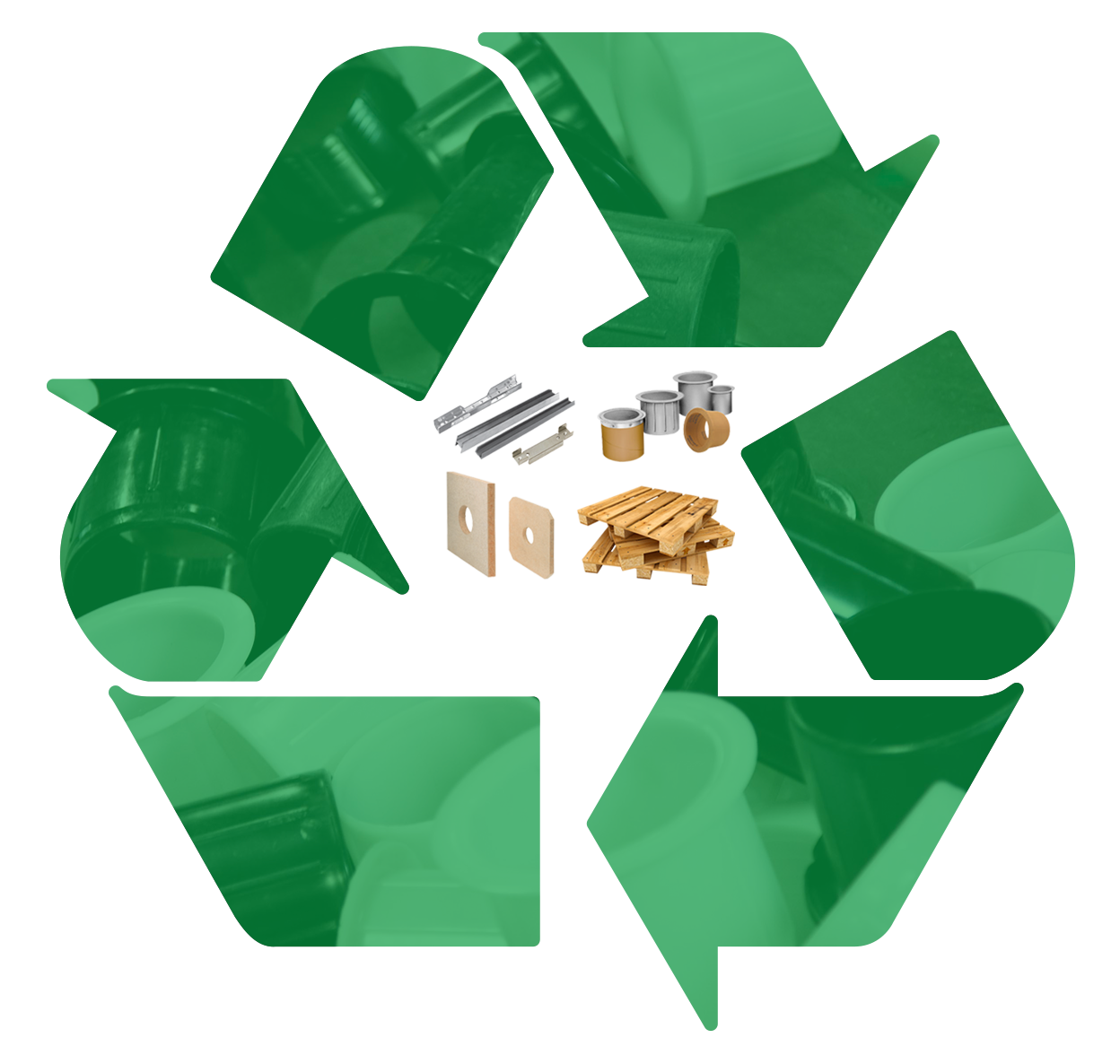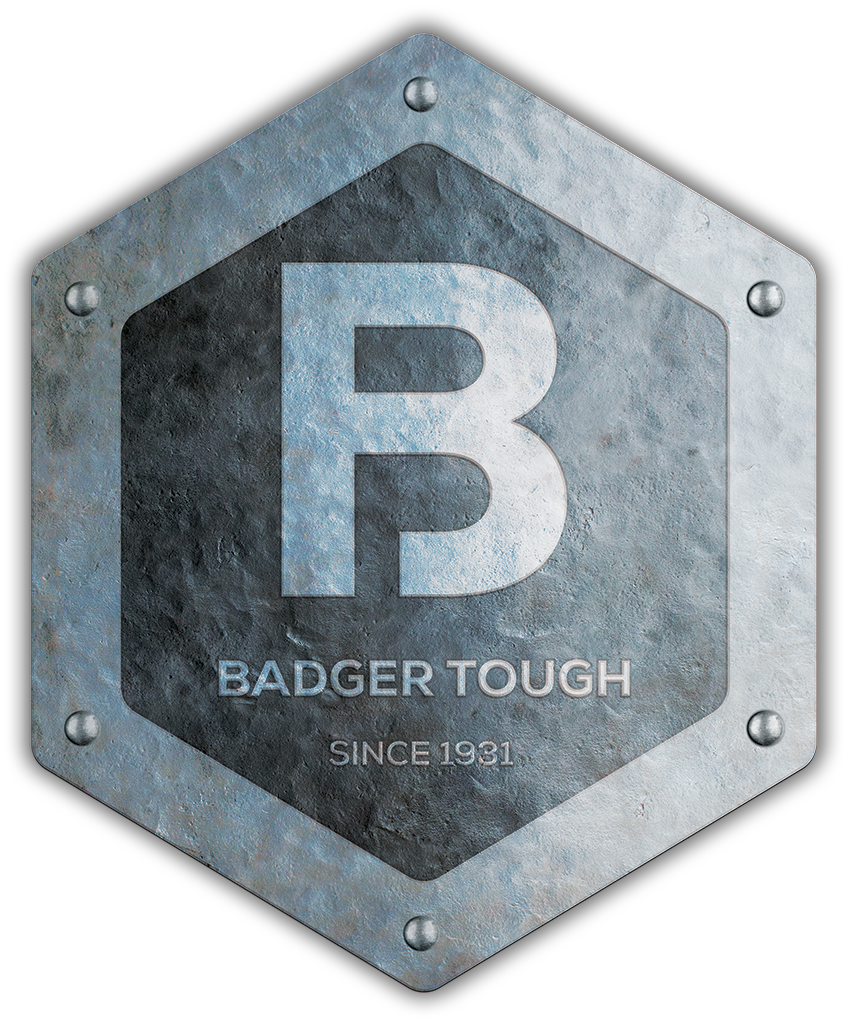 Built Badger Tough
Since 1931, Badger Plug has been creating the strongest roll protection and suspension solutions - or, as we say, solutions that are Badger Tough. What does it mean to be Badger Tough?
Never Compromise on Quality
Always Provide Maximum Protection
Always Focus on Adding Value
Badger Plug News & Events
April 28, 2021
It was 1931, just two years after the stock market crashed, sending the U.S. into the Great Depression. The country had gone dry thanks to prohibition
[…]
December 9, 2020
Badger Plug is proud to offer coil protection solutions designed specifically to safeguard steel and aluminum coils from damage. Made from durable and recyclable plastic, these
[…]
December 3, 2020
Badger Plug now offers core plugs made from High-Density Particle Board. This tougher material protects large, heavy rolls in demanding applications.
Your Single Source for Roll Protection & Suspension Products